*The 2023 Event Is Sold Out.*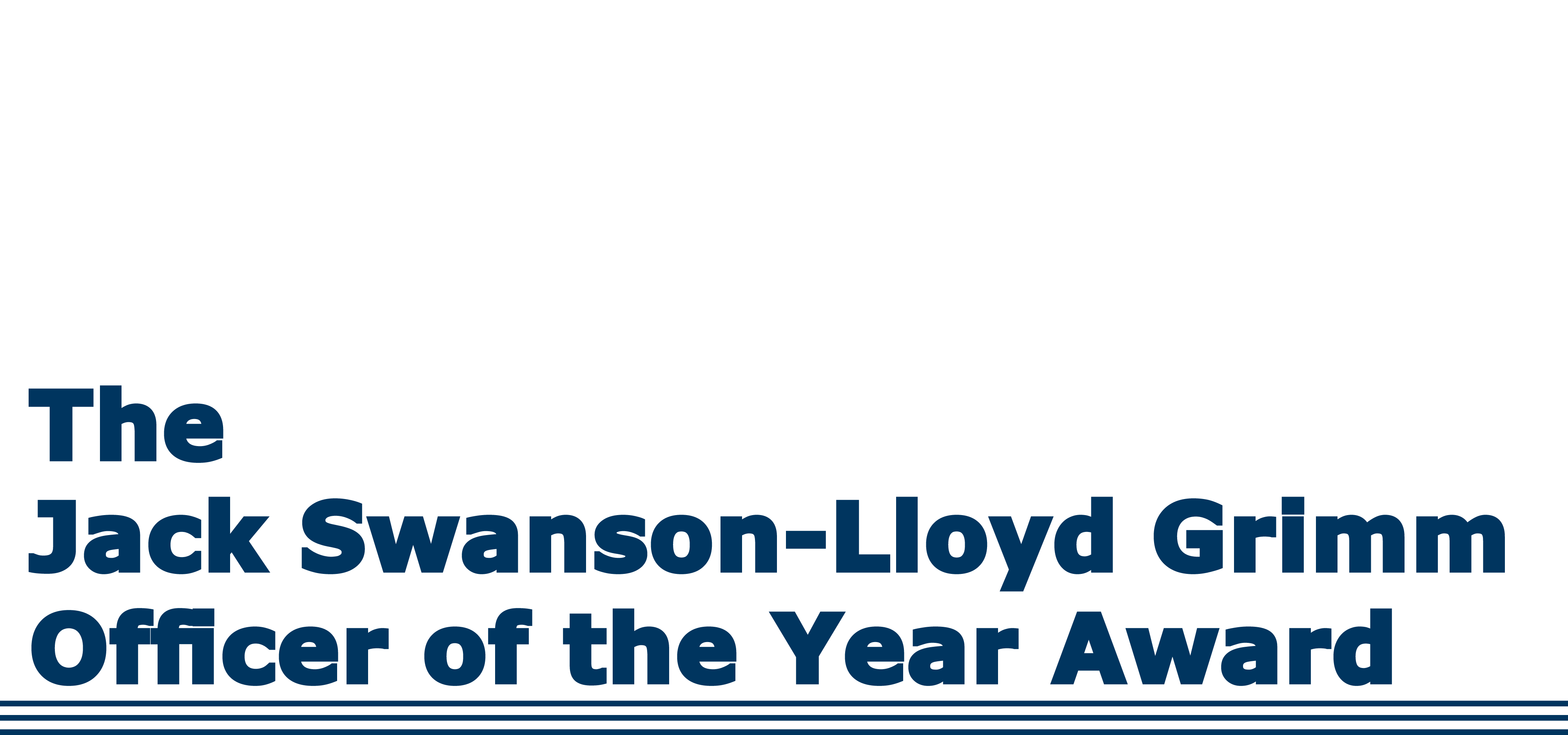 Crime Stoppers sponsors Omaha's longest-running, peer-nominated award for the Officer of the Year.
Officers within the Omaha Police Department nominate a fellow officer who they believe is deserving of this recognition. Select members from the Omaha Crime Stoppers board of directors then carefully review the nominees and ultimately award the Officer of the Year to a deserving member of our Omaha Police Department.


2022 Officer of the Year Luncheon
This event is proudly supported by the Metropolitan Hospitality Association and member hotels in the Omaha metro area. Omaha Crime Stoppers would like to thank the MHA for their continued support of Omaha Crime Stoppers and our Officer of the Year Awards Luncheon.
Details of the 32nd Annual Officer of the Year Awards are presented below.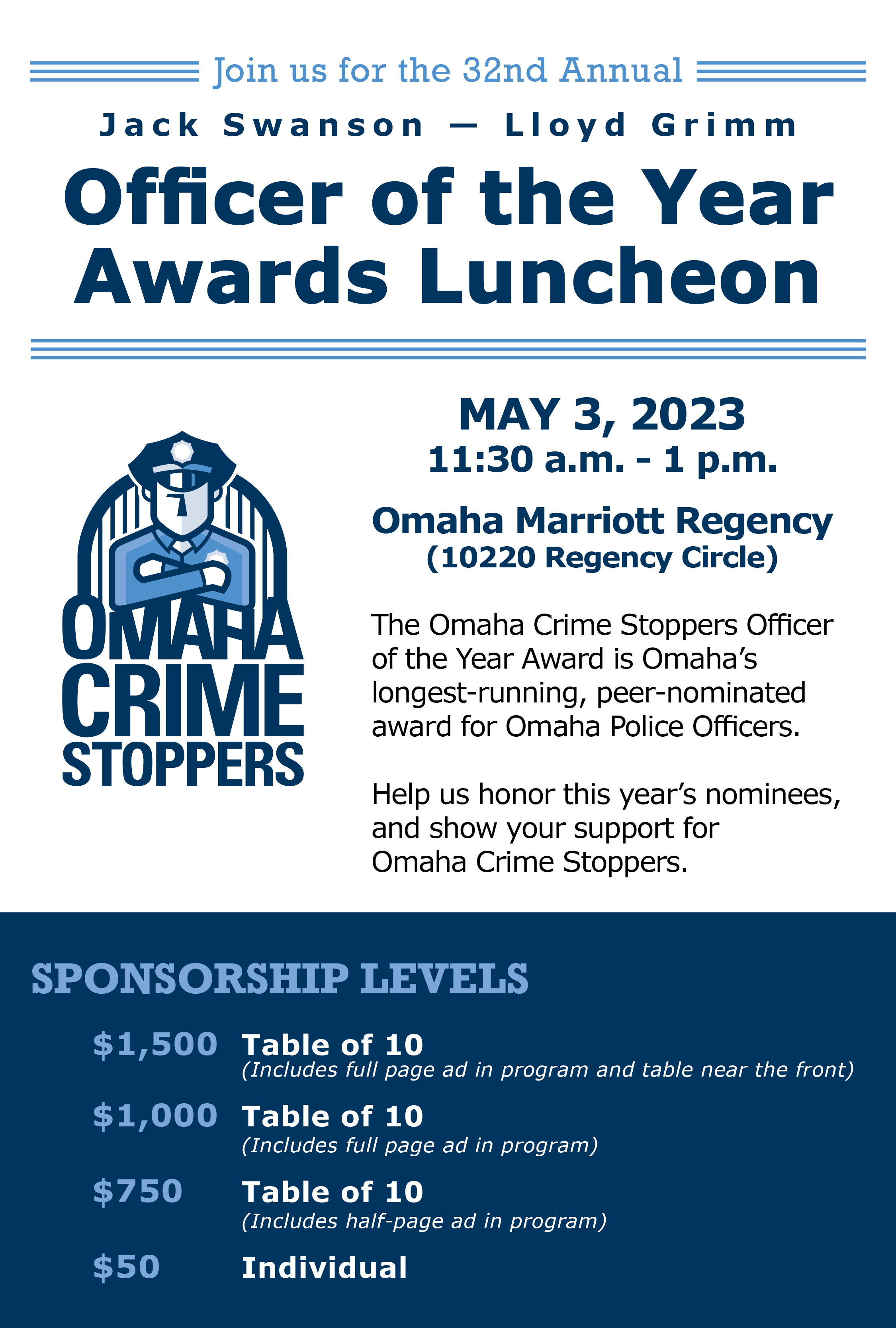 PAY BY CHECK:
Omaha Crime Stoppers
P.O. Box 126, Omaha, NE 68101
(Address checks to Omaha Crime Stoppers)
PAY BY VENMO: