Omaha Crime Stoppers Says "Thank You" to Chronos for giving the Camero a new look!
February 21, 2020
Omaha Crime Stoppers would like to thank Bruce and the team at
Chronos Specialty Auto Works
for donating their time and labor and even some electronic upgrades for our Crime Stoppers Camero. The Chronos crew did a fantastic job giving the exterior a new look and upgrading the comfort with tinted windows, a new remote start and a
Frostbite Box
. Thanks Bruce!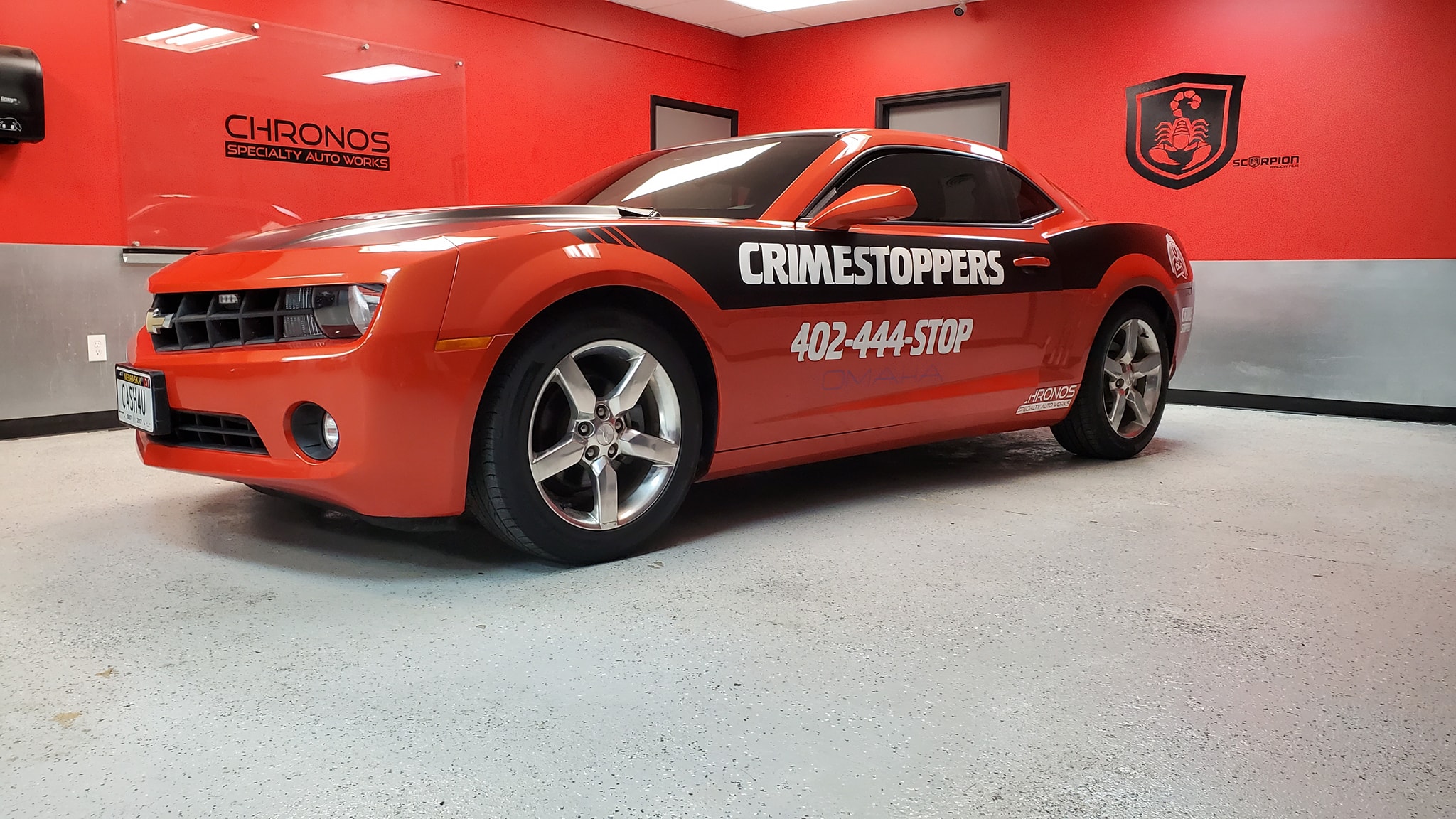 ---
Officer of the Year Luncheon
April 01, 2020
Please click on Sponsors in the menu above and select "Officer Of The Year Luncheon" to register online for this event.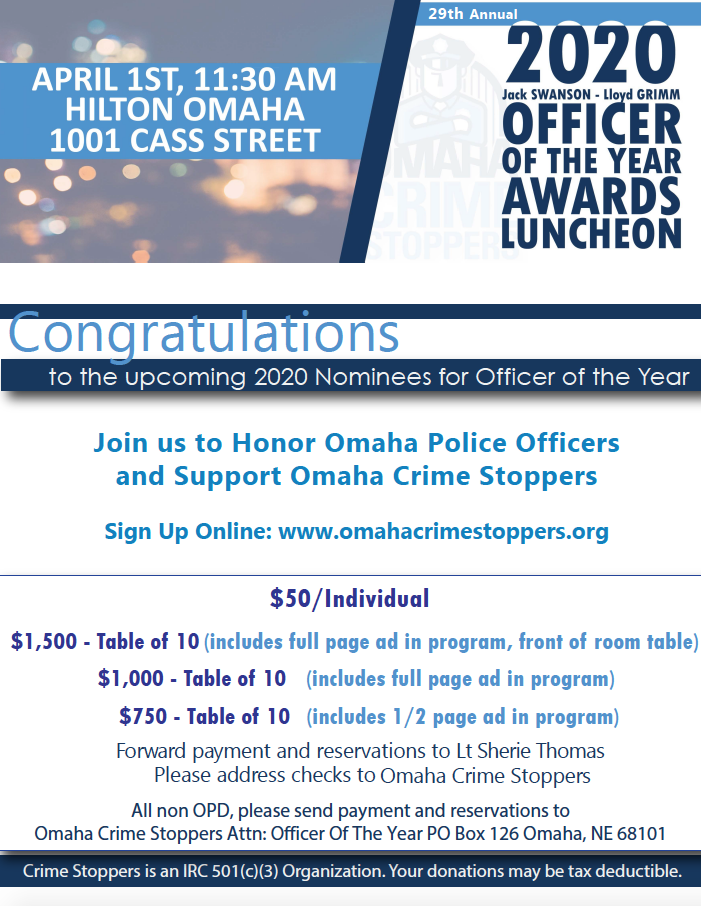 ---
Omaha Crime Stoppers Hosts 2020 CSUSA National Training Conference
September 20, 2020
Omaha Crime Stoppers is excited to host the upcoming 2020 Crime Stoppers USA National Training Conference at the Marriott Capitol District this fall.

From Crime Stoppers USA:
We anticipate 250 Law Enforcement and Civilian Coordinators, Executive Directors, and Board Members from local Crime Stoppers programs throughout the country. We will converge to share innovative ideas and experiences that have proven to be successful.
The conference provides an opportunity for programs, new and old, to collaborate through networking and information sharing. Training will bring new ideas and opportunities to the delegates and renew the energy to help solve, reduce, and prevent crimes in their communities. Please consider the sponsorships available to you and support the work of Crime Stoppers programs throughout the country.
Omaha To Host National Crime Stoppers Conference in 2020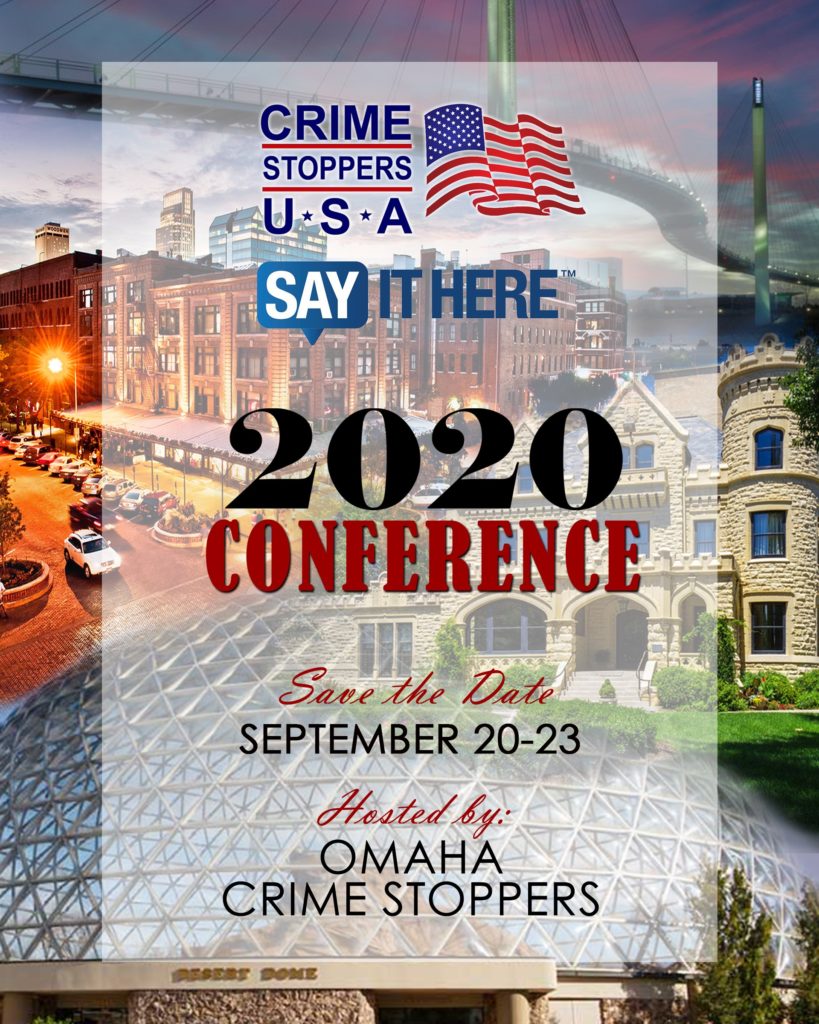 ---